Self-paced HACCP training and certification. 18 hours, automated, narrated, user-friendly, cost-effective, IHA accredited HACCP courses. Our courses meet with FDA, FSIS/USDA, and GFSI HACCP training requirements. 
Our courses are updated to the Codex's latest HACCP revisions.
Cost Effective HACCP Certification
eHACCP courses are accredited by the International HACCP Alliance and are designed to teach HACCP and help create your HACCP plan and support your food safety system.
Our courses certify managers, supervisors, operators, people responsible for food safety, anyone who interacts with food, food-related products, food storage, food distribution, and the environments that surround food.
Our clients are single owner-operator facilities right up to multi-billion dollar food conglomerates. We can train you and we can train your entire staff. We do that better, cheaper, and more effectively than any other HACCP training solutions.
We get people certified faster with the best content. eHACCP HACCP certified people can legally create HACCP plans, teams, create HACCP documentation, sign monitoring, and verification records, forms, checklist, etc.
Our online HACCP training and certification are trusted by brands and individuals to provide simple, easy to use, and cost effective online courses to meet requirements to get HACCP certified.
Online HACCP certification by industry subject matter experts. Courses meet IHA, USDA, FDA, GFSI, and Codex Alimentarius requirements.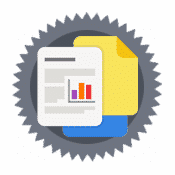 Over 250 templated documents and templates; PRPs, GMPs, SOPs, SSOPs, tables, charts, checklists, policies, etc. Create or improve your documentation.
GMP, SOP, and other prerequisite program courses to help build your HACCP plan. Learn how to build your prerequisite programs.
Available from 24 hours a day, 7 days a week, 365 days a year. Our live, North, Central, and South American-based support is open to help you. 
How Can We Help You Today?
Online, automated, narrated, user-friendly, cost-effective ($199), IHA-accredited HACCP courses.
The HACCP courses provide a certificate of completion, including the International HACCP Alliance seal of accreditation.
Complete training for your company with 5 or more employees that meet USDA, FDA, and GFSI training requirements for HACCP and SSOPs requirements.
We will save you time and money!
Hazard analysis and critical control points or HACCP
A management system in which food safety is addressed through the analysis and control of biological, chemical, and physical hazards from raw material production, procurement, and handling, to manufacturing, distribution, and consumption of the finished product.
Training that is Trusted by Individuals and Brands such as