WELCOME!
Welcome to eHACCP.org's website. Thank you for investigating the idea of online HACCP training. More and more people are turning to online HACCP training to meet with deadlines, travel restrictions, cost and convenience and the consistency in delivery of content and concept from one employee to the next.
eHACCP is an online HACCP certification center. When you need certified training now, and at a fraction of the price of classroom training.
The level II HACCP courses are recognized by the major GFSI schemes such as SQFI, BRC, FCCS 22000 as being equivalent to a 2 day workshop, as specified in the Codex Alimentarius. They are also recognized by the USDA and the FDA. Upon successfully completing the course the student receives their certificate with the IHA seal and signed by a HACCP trainer.
The bottom line is that our courses are always approved by auditors.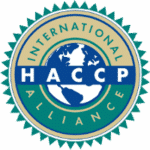 In order to use the training center you'll need to register yourself as a user. There is no charge for that.
There is a fee to access the courses.
Here is a list of some of the courses we offer.
[maxbutton id="10″ ]
[maxbutton id="7″ ]
[maxbutton id="3″ ]
[maxbutton id="6″ ]
[maxbutton id="5″ ]
[maxbutton id="8″ ]
Register in the LMS and try out the technology on any device.
If you'd like to learn more about our courses and what we are currently working one, please contact us and we'll be happy to share our story with you.
[maxbutton id="16″ ]